The ongoing collaboration between Montblanc and Pirelli has spawned a brand new limited-edition writing instrument that celebrates the 150th anniversary of the famed Italian tire manufacturer. Founded in Milan in 1872 by Giovanni Battista Pirelli, the company started by manufacturing varied products from vulcanized rubber. However, it quickly pivoted to focus on manufacturing tires, which ultimately made Pirelli one of the biggest and most recognizable tire manufacturers in the world. The new Montblanc Meisterstück Great Masters Pirelli Limited Edition 72 celebrates the rich legacy of Pirelli along with its history of supporting sports competitions since 1907.



The two brands previously collaborated on another limited-edition uber-luxe writing instrument that came out last year. The new commemorative piece continues along the same lines by using the iconic Meisterstück flagship pen as the starting point. The Montblanc Meisterstück (German for masterpiece) has been a part of the brand's catalog since 1924 and is often regarded as the pinnacle of European craftsmanship when it comes to writing instruments.

Vulcanized rubber was extensively used by pen manufacturers in the past, which includes Montblanc. Although the dependence on the material has greatly reduced in modern pen making, the Meisterstück Great Masters Pirelli Limited Edition 72 pays homage to traditional manufacturing techniques and craftsmanship with its beautiful construction. It features a black rubber surface that's partially visible through the skeletonized Au750 solid white gold overlay on the cap and barrel. Interestingly, Montblanc says that it also contains particles of original Pirelli racing tires with "real track history."


The interesting pattern of the skeletonized overlay is said to be inspired by the Pirelli logo, especially its extended P. The black and silver color combination is contrasted with subtle red accents which have been added as a nod to the importance of red color for both brands. Even the ink feeder of the Meisterstück Great Masters Pirelli Limited Edition 72 is in red for the same reason. Additionally, the official logo celebrating 150 years of Pirelli can be found engraved on the handcrafted solid white gold nib. The mother-of-pearl Montblanc emblem on the crown of the cap rounds out the special design elements. There's no word on the price but the Meisterstück Great Masters Pirelli Limited Edition 72 will be available from this month at Montblanc boutiques worldwide and online.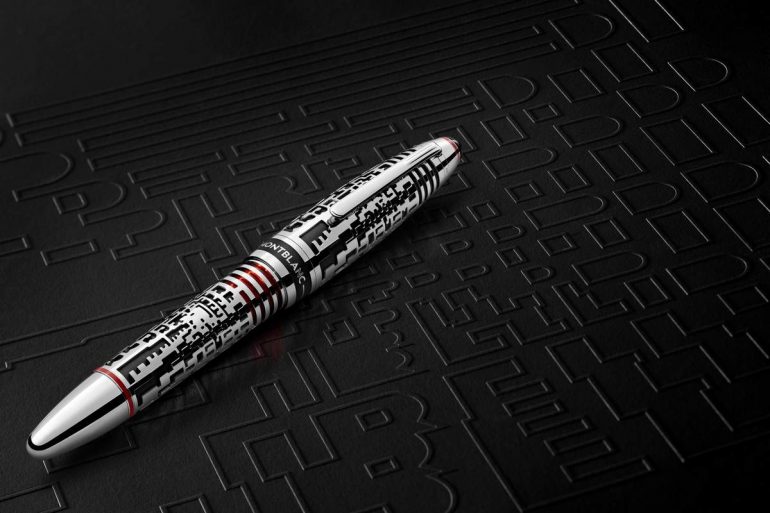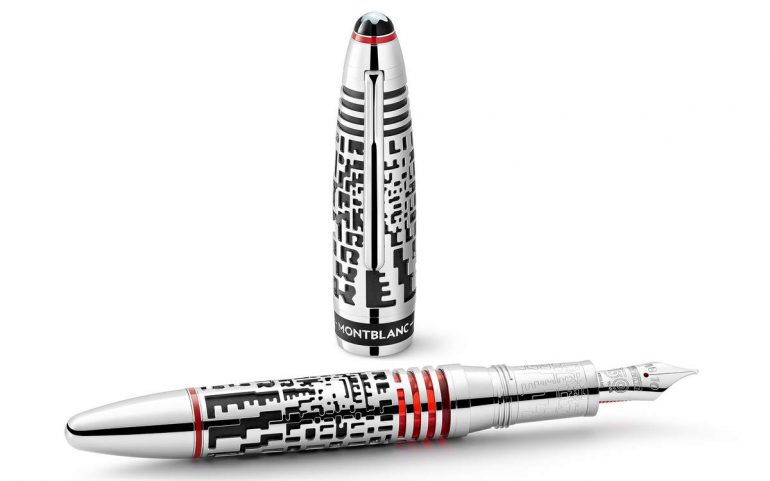 Source link